Filter by Category
Certificate Programs
Registration Unavailable
CNA/WorkReady
with Julia McCarthy

Feb 8, 2018 at 1 pm
, runs for 18 weeks
This class runs on Tuesdays and Thursdays with some Wednesday classes.
This class has been moved to a February 2018 start date
We are partnering with our local businesses and other agencies to offer a unique Certified Nursing Assistant (CNA) program beginning in September, 2017. This CNA program will prepare you with the skills to become certified and trained as a CNA in the State of Maine. The course will also give you the opportunity to earn a WorkReady Credential, recognized by our State and many local employers. Successfully completing the WorkReady program requirements shows employers you possess the work readiness skills they value. You will have TWO credentials when you complete the program!
*Call our office @ 627-4291 for more information*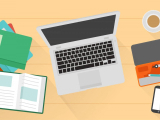 Registration Unavailable
The Northstar Basic Computer Skills certificate program
with Academic Instructor

Aug 1, 2017
Using a computer at work and for other tasks is increasingly a part of everyday life. But not everyone has had the opportunity to learn the basics of computer use.
Lake Region and Fryeburg Area Adult Education now offers FREE a way to help adults assess their computer skills and earn a certificate to prove their proficiency.
The modules assess your proficiency in assessment areas:
Basic Computer Skills
Internet Navigation
Email protocols
Microsoft Suite (Word, PowerPoint, Excel)
Operating Systems: Windows OS and Mac OS.
The Standards spell out the specific skills adults need to know and master to become computer literate. At the end of each assessment, the user receives a page of results, which lists the skills that have been mastered and the areas that need improvement. To earn a certificate for each or all of the modules, individuals must take the assessments at an approved sponsoring site and receive a passing score of 85% or higher on each test.
We are pleased to be a Northstar sponsoring site. This program will help our students develop computer literacy, demonstrate basic digital competency, and obtain a credential to add to their resume and assist them in the job search.
Call us - 627-4291 - to schedule a time to take the FREE assessment and discuss the certificate process. While you're here,