Filter by Category
Computers and Technology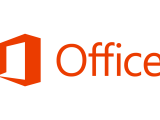 Microsoft Office Suite
with Andrew Richards

Oct 24, 2017 at 6 pm
, runs for 6 weeks
In this class you will learn the fundamental tools that Microsoft Office suite has to offer. Students will learn how to create and edit a Microsoft Word document using tools such as: formatting text, paragraph layout, lists, tables, page breaks, hyperlinks, headers and footers, proofing and printing, controlling page appearance, managing files, photos and clipart, and utilizing themes, styles, and graphics to make attractive flyers. Using Microsoft Excel, students will learn to create and edit spreadsheets, enter and format data, use formulas, and insert graphs. Students will also explore Microsoft PowerPoint, a robust presentation tool featuring text, graphics and animation! Prerequisite: beginner computer skills.
*No class October 31*
Course will run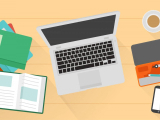 Registration Unavailable
The Northstar Basic Computer Skills certificate program
with Academic Instructor

Aug 1, 2017
Using a computer at work and for other tasks is increasingly a part of everyday life. But not everyone has had the opportunity to learn the basics of computer use.
Lake Region and Fryeburg Area Adult Education now offers FREE a way to help adults assess their computer skills and earn a certificate to prove their proficiency.
The modules assess your proficiency in assessment areas:
Basic Computer Skills
Internet Navigation
Email protocols
Microsoft Suite (Word, PowerPoint, Excel)
Operating Systems: Windows OS and Mac OS.
The Standards spell out the specific skills adults need to know and master to become computer literate. At the end of each assessment, the user receives a page of results, which lists the skills that have been mastered and the areas that need improvement. To earn a certificate for each or all of the modules, individuals must take the assessments at an approved sponsoring site and receive a passing score of 85% or higher on each test.
We are pleased to be a Northstar sponsoring site. This program will help our students develop computer literacy, demonstrate basic digital competency, and obtain a credential to add to their resume and assist them in the job search.
Call us - 627-4291 - to schedule a time to take the FREE assessment and discuss the certificate process. While you're here,