Filter by Category
Academic Support
Online Registration Unavailable
Adult Education High School Diploma
with Academic Instructor
If you have officially withdrawn from public high schools and you have less than five credits to earn to complete your high school education, talk to us about how we can help you earn those credits.
We have traditional classroom and small group instruction, self study, and on-site computer based learning. 
Classes in Naples and the Fryeburg Area
Call @627-4291 for more information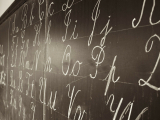 Online Registration Unavailable
ESOL class
with Academic Instructor
Two online options: Windham/Raymond and Bonny Eagle Adult Education
Classes and tutoring are available for speakers of other languages who wish to improve their English speaking, reading, and writing skills. Instruction meets learner's needs and includes preparation for the citizenship test upon request. 
Windham/Raymond Adult Education: Please call their office at 892-1819 and ask for the ABE Coordinator to make an appointment for testing and placement. 
Bonny Eagle Adult Education: Online class held on Tuesdays, 4PM. Please call Bonny Eagle Adult Ed  207-929-9185 for information and appointment to register.