Filter by Category
Business Skills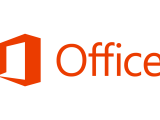 Microsoft Office Suite
with Andrew Richards

Oct 24, 2017 at 6 pm
, runs for 6 weeks
In this class you will learn the fundamental tools that Microsoft Office suite has to offer. Students will learn how to create and edit a Microsoft Word document using tools such as: formatting text, paragraph layout, lists, tables, page breaks, hyperlinks, headers and footers, proofing and printing, controlling page appearance, managing files, photos and clipart, and utilizing themes, styles, and graphics to make attractive flyers. Using Microsoft Excel, students will learn to create and edit spreadsheets, enter and format data, use formulas, and insert graphs. Students will also explore Microsoft PowerPoint, a robust presentation tool featuring text, graphics and animation! Prerequisite: beginner computer skills.
*No class October 31*
Course will run
Registration Unavailable
Resume and Cover Letter Workshop
with Rhonda Jacobson

runs for 52 weeks
This workshop will help you develop and tailor your resume and cover letter to fit the career that you have chosen to pursue.
Call us to talk with a career advisor about resume and cover letter writing, interview skills and other ways to improve your success in the job search process. Our services are available at all of our locations.
Call 627-4291 for more information